12th Prishtina International Summer University
Prishtina (Kosovo), 8-20 July 2012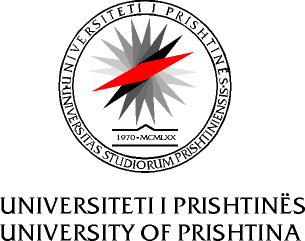 The 12th edition of the
Prishtina International Summer University
(PISU) is open to all students (information guide for applicants) and will help all participants to gain from new methods of lecturing and research as well as enjoying the international atmosphere. As set by the program, it brings together regional & international professors and lecturers for a period of two weeks and provide the opportunity for local and international students to learn and share their experiences.
From an international human rights and humanitarian law perspective, the following modules might be interesting:
Principles and Strategies of Humanitarian Relief
This course provides a foundation for understanding the nature of humanitarian assistance, including its principles, as they have developed across time. Particular attention will be paid to factors influencing humanitarian assistance and to groups who are affected by humanitarian crises. The implication for Kosovo in the post-war period will be discussed.
Religious Minorities and Human Rights
This two-week intensive academic course on human rights and religious minorities brings together students in the Faith and Globalization project from universities across the world. It includes a series of lectures, panel discussions, meals, and field trips. The course is taught by a team of professors and the student-teacher ratio is unparalleled.
Intervention and State-building in the Modern Word
The nature of sovereignty has changed dramatically in the post-Cold War era. The rights and responsibilities of states have been challenged by the increased focus on states' human rights record while the international community has become more interventionist. This module analyses the forces behind these changes and their impact. This module will situate these issues in a historical context and provide students with a comprehensive understanding of the evolution of thinking and practice regarding these issues in the contemporary era and encourage them to critically evaluate these events and situate them in the broader context of macro international relations themes such as sovereignty, power and international law.
International students: 17 April

–

27 May 2012.